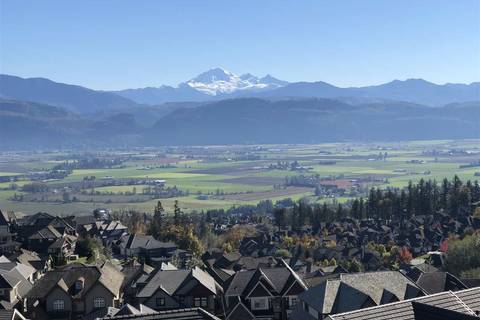 Peakmasters is a roofing company located in the Abbotsford, BC area. We continue to move to the forefront of the roofing industry with remarkable craftsmanship, honest communication, and first-class customer service. Our Abbotsford-based roofers have successfully repaired and replaced thousands of residential and commercial roofing spanning across the entire Fraser Valley and the Lower Mainland.
As the top business for roofing installation in Abbotsford, we have the experience and skills to do your job right. Our Abbotsford roofers work with all types of roofing systems. Whether your roof is asphalt or metal, our team is your best choice among all roofing businesses in the Abbotsford, BC area. Our knowledge level means that our crew can handle any roofing project effectively.  Your complete satisfaction is our number one goal.
We are an established roofing company devoted to using long-lasting roofing materials in any of our roofing services. Whether you need a new roof or work done on your existing roof, we get the job done. Our roof technicians are fully skilled to handle any type of roofing work. We possess an extensive knowledge of the roofing industry necessary in providing the most comprehensive, economical solution to any roofing challenge.
When we do a roof inspection, you receive a clear proposal of all work to be completed. We take pride in delivering exceptional customer service from beginning to the completion of your project. As your Abbotsford, BC roofing contractor, you can always count on us for superior craftsmanship and quality service.  This committed approach is what drives every roofing project we undertake and fuels our outstanding reputation.
As a proficient roofing business, we know your home or business is your prized investment. We are fully equipped to handle any roofing issue that may arise. Regardless if it is construction or replacement, you can trust us to provide the highest standards of excellence and professionalism. We treat every roofing project as if we were working on our own home. If you are seeking a talented and skilled roofing contractor, come to us!
Whether you are interested in a new roof or just need a fix, it is important to select a reputable roofing contractor who values serving its customers above all else. We handle all types of roof remodeling projects, as well as commercial gutter and siding cleaning. Our team provides unbiased and customized solutions based on your specific needs. Once we do a roofing, gutter, or siding job for you, you become our customer for life.
There's no other avenue in protecting your biggest investment, your business or home, than by having a functioning roof above your structure. In addition, getting roof remodeling on your home or business increases its value, if you ever decide to sell it. We welcome the opportunity to enhance your property with roofing by our qualified crew. Our team knows just what to do to turn the roof on your home or business around to looking and functioning at its best. When the time comes to renovate the roof on your home or business, try Peakmasters.
Contact us today for a roofing repair estimate. Our quotes are competitive and our work is guaranteed.
---
Request an Estimate
Please call us at 604-783-1345