Peakmasters is the preeminent Abbotsford, British Columbia residential and commercial roofing business, and we specialize in 24 hour emergency roof repair service. Our Abbotsford-based roofers help residents with their emergency roofing problems and have the capability to repair or install any type of roof any time of the day or night.
Our Abbotsford roof contractors have been repairing roofs for many years. An accurately installed roofing system keeps out the elements that damage both the exterior of your home and your precious interior. As the chief provider for 24-hour emergency roof repair inAbbotsford, BC, we save you from having to spend unnecessary money in the future by giving you the roofing repairs you need today.
Because each roof offers different challenges, from the type of roof material to the size of the roof, we provide an honest answer to your roofing repair needs. Our roofing company is licensed, and we stand behind all of our work. We guarantee cost-effective emergency roofing solutions delivered by trained roof technicians. A guarantee is only as good as the roofing contractor that backs it. We are dedicated to keeping you happy with every project we undertake, regardless of what type of roofing job it is.
We understand that getting 24-hour roofing repair service is something that property owners dread. When your roof needs repairing, it is imperative to have the best roofing products in the market. Moreover, you want to get the best roof maintenance costs as well. With us, your roof is inspected, and our Surrey emergency roofers are trained to find all issues associated with repairing or replacing your roof. This helps to keep from covering up a problem or leading to costly unexpected changes.
Your roof is vulnerable to a vast number of weather conditions. Your roof works hard every day of the year, making it imperative to getting it frequently examined. Scheduled maintenance can get rid of small issues before they become big problems. The right maintenance to a roof system that are caught early will extend your roof's life. Our skills are what makes us leaders in the industry. If you need to get your roof repaired ASAP, consider Peakmasters.
We provide the best in customer care by keeping you informed from start to finish. Simply put, every roofer who works for us is the best in the business. Our years of experience speaks volumes of commitment to delivering quality roofing in the Abbotsford area. You will find our roofing costs to be affordable and unmatched by any of our competitors.
If you need 24/7 roofing services in Abbotsford, please call Marc at 604-783-1345. It can be easy to put off getting your roof repaired. However, when you do this, you run the risk of further damage to the interior and exterior of your residence or business. If there is an emergency issue with your roof, get in touch with Peakmasters.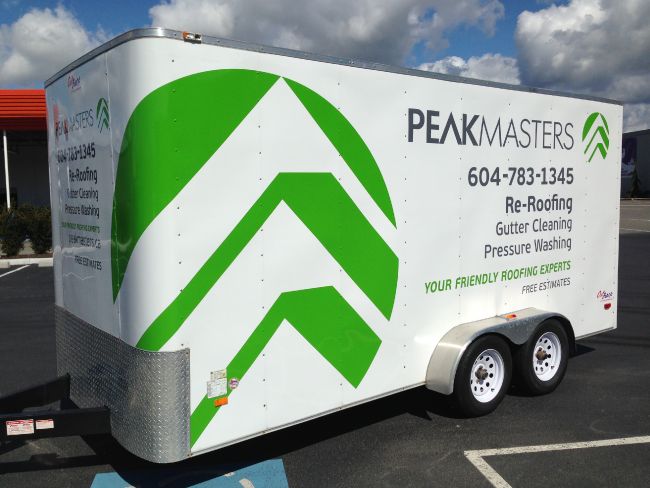 ---
Request an Estimate
Please call us at 604-783-1345